Hotel Bonadies
From 1880 in Ravello
Our Facilities
All our Hotel facilities ensure that we meet your every need
Private Parking
For our guests we have available on request both outdoor parking and indoor garage
Free Wifi
All rooms and common areas are equipped with free Wifi.
Luggage Deposit
We offer for our guests Free baggage deposit on arrival and departure.
Room Services
We offer for our guests Room Service for both Breakfast and Bar and Restaurant.
Breakfast
We offer breakfast from 7.30 to 10.30 both in the room and in the breakfast room.
Check-in
You can check-in at any time of the day, the rooms will be available from 3pm
Check-out
Check-out is at 11am, but on request you can request Late Checkout at the Reception
The main stop is at 750m (10 minute walking) from the Hotel.
Access for the disabled
We take care of people with disabilities.
Concierge
At the reception you can ask for information on all the services that can be booked.
Transfer
We can arrange a private transfer from Airport, Railway station, harbor.
Lift
Lift to reach all 6 floors of our structure.
Book now your Holiday at Hotel Bonadies
Book Now
OUR STORY
Opened back in 1880 by Mr. Andrea Bonadies as a Locanda Bonadies, today the hotel is one of the most beautiful and renowned structures on the entire Amalfi Coast, as well as being one of the oldest. The founder of the accommodation was Andrea Bonadies, the surname from which the name derives, who, after opening and starting the first lnn in Ravello, passed the baton to his daughter Adele Bonadies in the 1930s. Since the 1970s, the baton has passed to Andrea Carrano Bonadies, the grandson of Andrea Bonadies and Adele's first son. Andrea Carrano Bonadies, who passed away 5 years ago, is still the helmsman of the family-run company with 40 years of activity. Now, at the helm, there are the daughters Suita and Mara and the grandchildren Andrea and Umberto, Tiziano, Eduardo and Slavina.
From Locanda Bonadies to Hotel Bonadies
We made this video in 2010, on the occasion of the 130th anniversary of the Hotel Bonadies.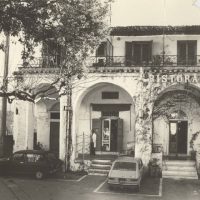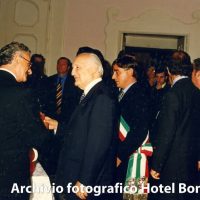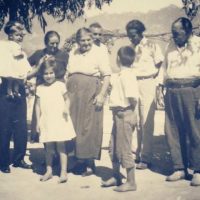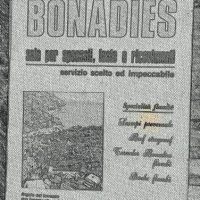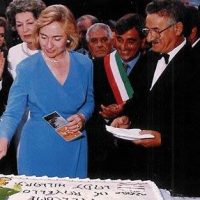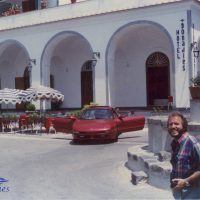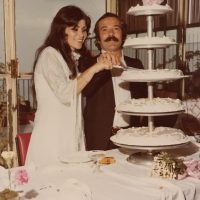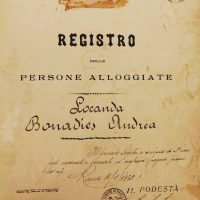 Previous Next